How to Change a Habit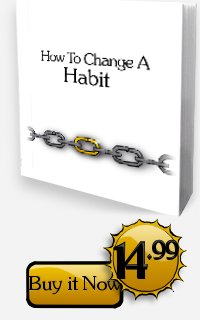 This page is for the older version of How to Change a Habit, for the new, redesigned version with audio extensions, click here.
"We are what we repeatedly do. Excellence then, is not an act, but a habit."
-Aristotle
Do you have a habit you would like to change? This book will give you the tools and techniques to do that. Here are just a few of the changes you can make with the methods in this book:
Quit smoking
Start a new exercising program or diet
Begin using a monthly budget to help get out of debt and control spending
Wake up earlier
Get more optimism and happiness in your life
Most people know what to do, but they still don't do it. You may know you need to get your debt under control, but you can't seem to control your spending. You might know you need to start living a healthier lifestyle but junk food crawls back into your house and you haven't hit the gym in months. You can know you need to become more optimistic but still fall down in cycles of depression.
This book is about teaching the right strategies so you don't need to constantly rely on willpower.
I've changed a lot of habits and studied hundreds of different theories and techniques for forming behaviors. Exercising, quitting television, becoming a vegetarian, cutting down e-mail, waking up earlier. Those changes are normally painful and long processes. But by practicing the right techniques I've learned how to do it with far less pain and much better results.
View a preview version of the book!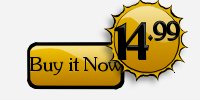 This book shares the techniques I've found, researched and developed. In this book you'll learn:
What trial periods are, and why they are your most important tool in creating habits.
How you can make use of the research from a Russian scientist to create triggers so habits run automatically.
What Replacement Theory is and how it can help you overcome stubborn habits like new diets, smoking or procrastination.
How to use operant conditioning to ensure habits become deeply ingrained into your being so it becomes difficult to revert to your old behaviors.
What changing habits actually feels like and the important five stages, and potential hazards, you'll go through in trying to make a change.
Why you shouldn't be so quick to judge habits as positive or negative
How to run a personal experiment so you can test new forms of behavior like you would take a new car for a test drive.
How to adjust the parameters of your habit so you have more willpower than you could otherwise.
How to change habits of thinking to introduce more optimism, gratitude and happiness into your life.
This is just a small sampling of the hundreds of ideas I've poured into this e-book.
View a preview version of the book!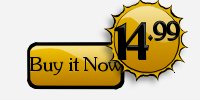 Formatted precisely for computer reading, the e-book is designed to be read effortlessly on your computer so you don't have to squint and scroll to get the information you want. Coupled with full color illustrations to add impact to the examples and concepts, you can quickly absorb the information without tripping on technical jargon and long blocks of text.
The e-book comes with a 120 Day money-back guarantee. Long enough so that if you test out the ideas and you don't find they work for you, you can get a full refund.
What are some ways you could use the information in this book. Here's just a couple of the changes you could make far more easily with the ideas it offers:
Start exercising regularly and get into shape
Permanently change your eating habits so you can avoid the tumultuous side-effects of fad dieting.
Organize your home, office or computer and make the habit of keeping it that way.
Wake up earlier to boost your productivity and stop struggling with your alarm clock.
Read more to become an expert in your field or educate yourself about the world.
Master new skills by making practice automatic and efficient.
Start using a budget to control spending and begin investing for the future.
Develop good habits of communication to build the relationships you want in your life.
Change your grooming habits to always look your best.
Start living your goals instead of just fantasizing about them.
The options are endless once you get over the biggest barrier, making it a habit.
View a preview version of the book!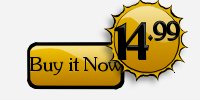 Because excellence isn't an act but a continuous practice, this book will give you the guide to actually follow up on all the things you already know you should do. I've found that the biggest obstacle in changing your eating habits, organization skills or personal relationships isn't knowing what to do, but knowing how to do it automatically.
I understand if you're still a bit skeptical. The idea that you can change habits easily seems a bit too good to be true. If that's the case, check out the Frequently Asked Questions section. It gives answers to the most common questions about the book.