Say you want to learn French. Would you do better if you studied for 100 hours in a year-long course (~2 hours per week) or if those hours were compressed into a month (~20 hours per week)?
Surprisingly, the answer seems to be that more intensive language education programs do better! This appears to be a fairly consistent research finding, in the dozen or so studies where the comparison has been made. From a paper by Raquel Serrano and Carmen Muñoz:
[We] analyze the performance of adult students enrolled in three different types of EFL programs in which the distribution of time varies. The first one, called 'extensive', distributes a total of 110 h in 7 months … 'semi-intensive', which offers the same number of hours distributed in 3–4 months … intensive course offers 110 h in 5 weeks … The results from our analyses suggest that concentrating the hours of English instruction in shorter periods of time is more beneficial for the students' learning than distributing them in many months.
The research is surprising because the spacing effect is one of psychology's most robustly replicated effects. Essentially, when material is presented repeatedly, spread out over time, it results in enhanced memory compared to repeated presentations in short succession.
What's Going on Here?
Listen to this article

When I stumbled into this research a couple weeks ago, it surprised me! If any research result felt solid, it was the spacing effect. While the spacing effect and the seeming superiority of intensive language instruction are not necessarily incompatible, they're definitely in tension.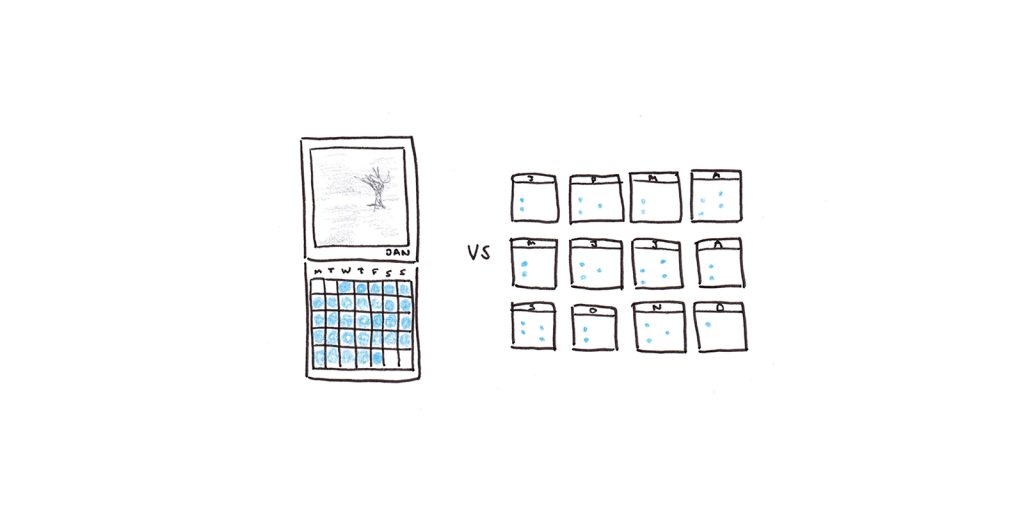 Here are some speculative explanations for what might be going on:
1. Spacing makes learning harder, sometimes too hard.
Spacing is one of the "desirable difficulties" that increases efficacy at the cost of short-term performance difficulties. However, added complexity can sometimes flip the expected benefit of these desirable difficulties.
Contextual interference, for instance, tends to be helpful, but it can backfire for complex skills or poorer students. Similarly, retrieval practice tends to be helpful—unless the person can't retrieve what they're trying to remember. These results suggest that the optimal studying technique for complex skills changes over time, starting with massed/blocked/review, and shifting to spaced/interleaved/retrieved presentation.
Given that most people in language classes do not leave with conversational fluency, it may be that the complexity of language learning interferes with the expected benefits of spacing.
2. Spacing of individual items is independent of overall classroom intensiveness.
A leading explanation for the spacing effect (although hardly the only one) is that spacing works because massed practice results in deficient processing of repeated information. When you see the same vocabulary word multiple times in a row, you stop paying attention to it. In contrast, when the same word comes up at spaced-out intervals, you attend to it fresh each time since you can't easily recall it from memory.
It's possible that in the time frames studied, individual items of vocabulary and grammar are being spaced out just fine in the intensive programs, so the efficiency gains of the extensive schedule are not observed.
3. Intensive classes are more motivating (or attract more motivated students)
Perhaps the results aren't cognitive at all—it might simply be that a more intensive class is more enjoyable, motivating, or results in a better classroom experience. Serrano and Muñoz cite one study that evaluated qualitative performance from intensive/extensive studying schedules and found the intensive classrooms had better group cohesion and motivation. (Then again, this result would also make sense if the students were learning better.)
In arguing for my intensive language immersion bursts, I similarly relied on a non-cognitive argument. I've found that the habit of speaking a particular language quickly becomes entrenched when meeting new people, which is often the case when traveling abroad. Since English is widespread, there's a tendency to default to speaking English even if you study enough to converse in the new language. This motivated the "no English" rule that Vat and I employed while traveling.
4. Perhaps the tests weren't delayed enough.
Alternatively, perhaps this research is just a red herring. Maybe the extensive groups would perform better if the comparison of the intensive/extensive training was five years out. A well-known consequence of the spacing effect is that massed presentations tend to be more effective initially, but their advantage typically fades over time.
Nonetheless, given that we often enroll in a French or Spanish class aiming to be able to have conversations now, rather than mildly better non-conversational ability in half a decade, these research results can't be ignored.
Rethinking Spacing?
As someone who has made a show of taking on big, intensive projects, I have often been at least mildly embarrassed by the dissonance between the time frame of those projects and my repetition of the usual advice to space out studying to perform better.
But perhaps there's less tension than I originally thought. It appears that studies of actual classroom language learning seem to weigh more in favor of the approach I've intuitively preferred—working through an intensive burst to get to semi-conversational and then following that with periodic review, rather than studying in twenty-minute daily sessions from the get-go.
Rather than over-adjust my current advice, two things seem to hold:
Spacing for individual items is still central. Things like flashcards with spaced reviews, programs like Pimsleur or DuoLingo that encourage review of previous units, or even revisiting old classroom exercises are likely beneficial. Spacing should be applied within a studying program, even if the advice for the overall intensity of the schedule is less clear.
Intensive projects should be followed by more leisurely maintenance. Even if an intensive burst can get you quickly to proficiency, it probably makes sense to continue to practice at a more leisurely pace for months or years after if you don't want that proficiency to decline too abruptly.
Reading this research has made me curious about the effects of intensive versus extended curricula for other subjects. Do those in programming bootcamps forget more than their college counterparts who spread CS classes over four years? Is an executive MBA worse for management thinking than one taken over a couple years? I don't have any answers, but I'm curious in light of this unexpected research.