Would you like to learn faster?
Remember everything you read?
Learn a new language in months?
Get great grades with less studying time than you're spending now?
Read on, because I'm going to teach you how.
How to Learn Faster
When most people think about learning faster, they think that's something only geniuses can do. People who get great grades without endless hours of work must be just be smarter than the rest of us. Right?
Wrong!
Research shows that different methods (the kind smart people often use instinctively) can have dramatically different effects—even for normal people like you and me:
Using deeper levels of processing allowed students in one study to remember twice as much information. (CITE)
Small differences in how you practice can mean the difference between rapid improvement and staying on a skill plateau forever. (CITE)
Memory can be hacked. Joshua Foer went from mediocre memory to 2005 U.S. Memory Championship winner, able to memorize thousands of items at lighting speed. All using a simple technique I teach in this course. (CITE)
Change Your Methods, Get Dramatic Results
Changing your methods can have dramatic results. I've documented this myself, learning MIT's 4-year computer science curriculum in 12 months (see my TEDx talk if you want to learn more).
More importantly, students who have taken my course have also gotten results:
John P. cut his studying time by 75% while improving his grades.
R.J., a former C-student, aced his professional exam in half the time.
Nayamot, went from failing to acing his chemistry class using just one method I teach.
Santiago went from barely passing with no social life to top grades and thousands of dollars in scholarships.
Deepali aced two years of material in two months, while still scoring in the top 1% for a national engineering exam.
But don't take my word for it, hear from the students themselves:
(INSERT VIDEO)
How Can You Learn Faster?
I'm not going to hold back—I'm going to tell you what the secret is right now. All of these results are achievable through a learning strategy I call holistic learning.
Holistic learning is the process of learning by making connections.
You see, most students try to memorize information. They hope that if they repeat the ideas enough times, they'll finally understand and remember it on an exam.
This can work—but it's incredibly slow.
Holistic learners don't do this. Instead they work to link ideas together. This forms a web of knowledge which can allow you to remember things you'd otherwise forget. Richard Feynman, Nobel prize-winning physicist, used similar approaches in his own learning:
(INSERT VIDEO)
Holistic learning helps you remember more, but it also helps you learn better too. By linking ideas, you understand them better. Holistic learning, therefore, can make you smarter—by allowing you to access knowledge in a way your friends and classmates can't.
How This Course Will Make You a Holistic Learner
That's great, but how do you actually do it?
I've spent years building a course that can guide you through every step. This course has material to help you master every aspect of the learning process:
How to organize your work so you never need to feel stressed.
Remember anything you read, the first time you read it.
Break down the most difficult ideas in the world, so they're easy to understand.
Take notes to seal in knowledge the first time it's presented.
Level-up any skill you want to be better at.
Tackle standardized exams like the GMAT, MCAT, LSAT and SAT.
Learn the technique to memorize thousands of items almost instantly (the same one Joshua Foer used to win the 2005 US Memory Championship)
On top of that, I've recruited experts from different domains of learning to give you access to the best possible techniques. This includes:
Benny Lewis – A polyglot, fluent in 10 languages, shares how he was able to learn to speak languages like Mandarin Chinese, Spanish, German or Arabic—in as little as three months. I share a full session with him breaking down his method into steps anyone can follow.
Cal Newport PhD – Cal Newport exhaustively researched the behaviors of top students in his book, How to Become a Straight-A student. In particular, he focused only on students with excellent grades but low stress lives. He shares a session with me highlighting the top three strategies all of these low-stress, high-performance students shared.
Kalid Azad – Kalid is the math teacher we all wish we had. He has a talent for digesting the hardest and most confusing ideas into a format even a 10 year-old could understand. Here he shares how he approaches ideas from math to economics, so you can develop a deep intuition as well.
Liam Martin – Liam used to get B's and C's. Then he radically overhauled his studying habits until he scored only A's and A+'s for the remainder of his time in university. He then went on to coach thousands more students as a tutor. I speak with him and he shares the method to go from mediocre to top performer.
What's in the Course?
Wondering what's inside? Watch this short clip where I give a walkthrough, explaining exactly what's inside the course.
(VIDEO)
When you sign up, you get the full course lectures, all broken down into short videos so they're easy to watch when you're on the go. These cover every major idea I've developed and uncovered for learning faster.
You also get access to the original book, Learn More, Study Less. This book has been read thousands of times. It comes with Kindle and eDocument formats.
Finally you get a ton of bonus content:
All bonus sessions with Benny Lewis, Cal Newport, Kalid Azad and Liam Martin (including archived sessions with Benny and Kalid). These are full video sessions along with transcripts.
Case study booklet. This has full write ups of how six learners used the techniques to learn more. Included is also detailed examples and explanations of how they used the techniques exactly, in their own words.
Worksheets and self-education resources. These are great to help you practice the techniques and give you access to additional free tools from around the internet that can help you succeed in your learning goals.
The complete archived video course. Access the entire previous edition of the course, which adds more examples, explanations and walkthroughs.
Sign up Today, There's No Risk
I've spoken to many people who are interested in the course, but aren't sure if it's right for them. Maybe you don't know whether the tactics will work for you or your subject. Maybe you want to buy the course for your child or a friend, and don't know whether it can help them.
I've worked extensively to make sure the course can benefit almost any student. The course works for subjects from medicine to law to chemistry to mathematics.
I've personally hand-tested the methods on many different subjects both in the classroom and in the real world. I can assure you this isn't a bag of tricks. It's real-world learning methods that help you learn better (not just shortcut a particular exam).
That said, I understand if you'd like to try it out first before you commit. That's why I have a 60-day money back guarantee on the course. If you sign up and decide it isn't right for you, no worries! I'll happily give you all your money back.
My only goal is to make a living helping people learn better. Most of my customers are very happy, but I'll return your money back, no questions, if the course isn't a good fit for you.
Two Ways to Get the Course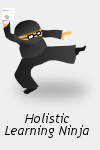 Everything + Free Month Learning on Steroids -- $97. Learning on Steroids gives you access to new guides, videos and ass-kicking emails each month. If you pick this option, you get a free month to check it out (future months are $14, but you can cancel at any time).
Normally, Learning on Steroids is only opened once per year. However, if you get this option, you can access the content from the most recent opening. Since you can cancel at any time, there's no harm in checking it out.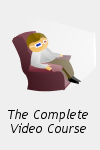 The Course (without Learning on Steroids) -- $97. This option is the same as the one above, except it doesn't have the free month of Learning on Steroids. Get this if you already have Learning on Steroids.
Results from Real Students
Before learning about holistic learning, I was achieving good grades, but the problem was that I was spending absolutely ages studying. Literally 8 hours a day for 3 weeks in the run up to my exams. Since then I've adopted a host of new studying techniques. I'm still achieving the grades I was a year ago, but with a lot less stress, and now I've got a lot more time to pursue other interests.
- John P.
I read your guide at the beginning of Y11; It was inspirational so I spent weeks devising methods of applying the content. There is no doubt in my mind that it has paid off. For example:

-Achieving the top 0.5% in my state, Victoria, for Mathematical Methods.

-I am never worried that I will forget something for exams.

-Studying for exams and tests has become much less stressful."
- Jefferson T.
I would like to thank you VERY much for your work; your program has helped and continues to help me immensely! One little advice helped me the most: quantity over quality at the beginning, start small and don't try to be perfect at first. I applied that mindset especially to metaphors and the 5-y-method - with great results."
- Hans M.
Your advice has benefited me greatly in increasing my productivity.
- Revanth Y.
I have loved using your services over almost a year now, ... I have taken away many skills such as speed reading and I have abolished rote-review/memorization from my study tactics. I will keep on reading your blog and advocating this program and your blog to my friends and community
- Mark T.
My results:

- I was able to pull straight 90's in hard classes such as Calculus II and Discrete Mathematics.

- I have been able to get an 82 in my last Calculus Exam with NO studying at all.

- I schedule time to other commitments such as a Science Fair competition, and I recently got 4 prizes in total, including an Engineering and Computer Science scholarship for $2500.
- Santiago P.
I was a C student in college. ... I know this sounds really corny, but learning actually became fun once I opened myself up to new ways to learn. My mind was always in a flow state now when I was learning, instead of looking at the clock and falling asleep. [My financial planning certification exam] has about a 50% pass rate and I have known some very smart people who have had to take it twice. It's one of the biggest accomplishments in my career has been passing the exam.
- R.J.
The term is over, and just thought I'd let you know that my mid-semester total average is 94.3%. It's a massive increase from my grade before I started using the techniques, and also came with a lot less effort.
- Elle Y.
I mentioned in my first post that I wasn't doing so well in Chemistry, because on the first test I scored a 57. I failed, and I was in a panic.

[After Learning on Steroids,] I took the exam with a bit more confidence and got my grades back with an 86. It may not seem like a huge improvement, but the class average was a failing grade. Another thing to note is that I just did not simply catch up with my class, I finished the entire curriculum for the semester.
- Nayamot U.
Testimonials are real and selected from successful graduates.
80% of members surveyed said they felt the course was either a good value or bargain for the money.*
In a survey, 85% of members responded that they were either satisfied or very satisfied with the course.**
ClickBank is a registered trademark of Keynetics Inc., a Delaware corporation. ScottHYoung.com is not affiliated with Keynetics Inc. in any way, nor does Keynetics Inc. sponsor or approve any ScottHYoung.com product. Keynetics Inc. expresses no opinion as to the correctness of any of the statements made by ScottHYoung.com in the materials on this Web page.