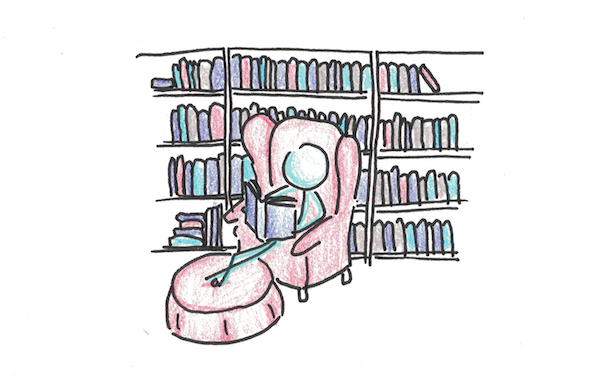 Over the years, I've read hundreds of books and recommended more than a few on this blog. Below, I've organized the best books I've read. If you're looking to expand your library with something great, these are some of my favorites.
My 5 Favorite Books
Below I've lumped books into specific categories. However, these five books have impacted me the most:
Honorable mention: Although not technically a book, or even finished, I would also like to include David Chapman's hypertext book Meaningness, as incredibly influential in my own life philosophy.
Best Books on Career, Productivity and Achievement
Digital Minimalism – We all know we spend too much time on our phones, distracting and deluding ourselves. Cal Newport offers the antidote, a deliberate philosophy to the role devices play in our lives and to replace them with something better instead. (Another worthwhile book is Indistractable, which covers similar themes.)
Average is Over – This economics book makes a provocative argument: that because of outsourcing and automation, being average isn't an option any more. Either you grow and get ahead, or you fall to the bottom.
The Power of Full Engagement – We often try to optimize for time management in our busy lives, but as the authors of this book argue, that's rarely the resource that is most limited. Instead our energy–physical endurance, mental stamina, emotional bandwidth, attention and meaning–all tire out before the clock is done.
Best Biographies and Stories
Best Science Books
Best Books on Learning, Habits and Popular Psychology
Best Books to Make You Think
Best Books on Philosophy, Religion and Spirituality
Zen and the Art of Motorcycle Maintenance – A journey into speculative philosophy. Maybe the Greeks got it wrong, and the quality of things precedes their objective truth?
The Wisdom of Insecurity – Alan Watts is one of those philosophers I enjoy who sometimes says stuff that sounds completely wrong to me, and other times says things that totally flip how I view life. Worth pondering over.
God: A Biography – Instead of asking who God is from a philosophical or religious angle, this book takes a different approach–consider the Hebrew Bible as a work of literature (true or not) and ask what kind of inferences we can make about the character of God as He is portrayed there. The book is deep and insightful, as are its sequels examining the New Testament and the Quran.
My Favorite Fiction
Le Compte de Monte-Cristo (The Count of Monte Cristo) – My favorite novel. Locked away for a crime he didn't commit, Edmond Dantes escapes from prison, finds buried treasure and plots his revenge. Attendre et esperer!
活着 (To Live) – Yu Hua has the ability to make the most tragic stories bittersweet. The protagonist in this novella begins as a despicable lecher who gambles away his family fortune. After being conscripted, surviving starvation and the deaths of those around him, life goes on.
Dune – My favorite science fiction novel. Herbert's masterpiece combines political intrigue, religion, environment, revenge, heroism and comments on the powers of myths and stories themselves.