Economist Bryan Caplan has advice for those who want to succeed at ambitious goals:
When I see the contrast between people who succeed and fail, I generally witness a similar gap in effort. During my eight years in college, I spent many thousands of hours reading about economics, politics, and philosophy. Since high school, I've spent over ten thousand hours writing. When young people ask me, "How can I be like you?" my first thought is, again, do ten times as much.

Ten times as much of what, exactly? The answer is usually: Whatever you already think the crucial ingredient is. "Why can't I get ahead in my career? I strive to study and emulate my role models." Great idea; you just need to multiply your effort by a factor a ten. "How can I save my marriage? I'm really trying to make my spouse happy." Again, great idea. You just need to multiply your effort by a factor of ten.
The 10x Rule has helped me personally.
When I was gearing up to promote my book, Ultralearning, I asked for advice from James Clear, author of the mega best-seller, Atomic Habits. I knew podcasts were important for promotion, but I figured a dozen would suffice. 
I asked James how many podcasts he went on. He told me he recorded 80 before the book launched and 200-300 in the first six months after its release.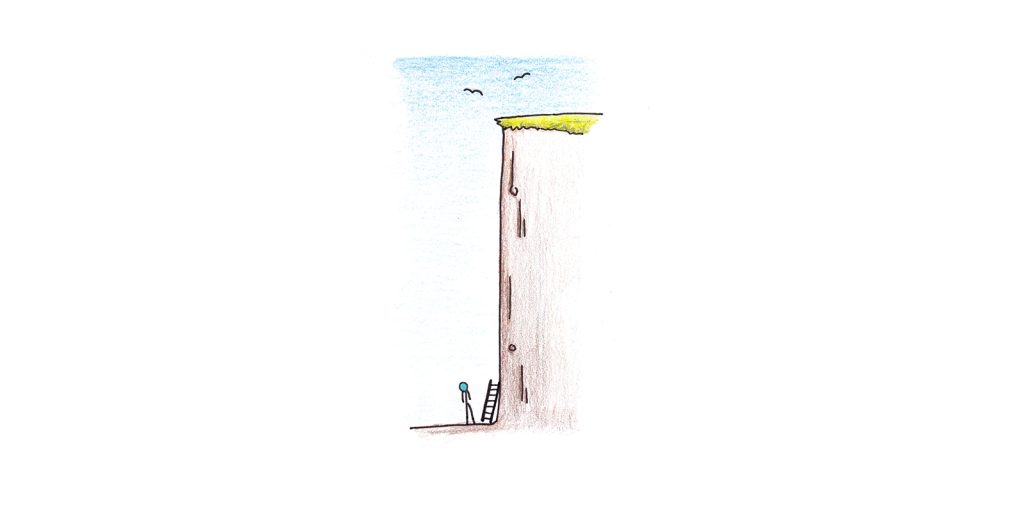 Doing ten times as much of what you think works doesn't sound like mind-blowing advice. But it's startling to me how often the solution to whatever life problem you're facing is simply doing more to solve it.
Do the Obvious Thing First
Zvi Mowshowitz writes about data collected on dating from singles who want to be in a relationship. From this group, the most typical number of dates they had been on in the past year was one. 
Zvi elaborates:
I am not saying that dating is easy or that I found it to be easy. I will go ahead and say it is not once-a-year level hard for most people to find worthwhile first dates.

What I especially find curious is that one is the most popular response rather than zero. It would make sense to me that the answer is frequently zero dates, because you are not trying and aren't 'date ready' in various senses. What's super weird is that the vast majority did go on the one first date, but mostly they didn't go on a second, and only half of those went on a third. It is as if people are capable of getting a date, then they go on one and recoil in 'oh no not that again' horror for about a year, then repeat the cycle? Or their friends set them up every year or so because it's been too long, or something? None of that makes sense to me.
If you're lonely and want to be in a relationship, the solution is obvious: get out, meet more people, ask them on dates and brush yourself off when you face rejection or heartbreak. Worrying about your height, weight, looks, or bank account is a distraction if you won't surmount the basic hurdle of putting yourself in more potentially-romantic contact with other people.
I could draw a similar lesson from my language learning experiences: the best techniques don't matter if you're not using the language enough. The secret to Vat and my success with the No English Rule wasn't exceptional talent or some magic of immersion. It's because when you commit to only speaking in the language you're learning, you end up practicing 10x as much.
Becoming a better writer is another example. I occasionally get emails from people who have started new blogs and want critiques of their writing. Invariably, they've written a handful of posts. I believe you shouldn't worry about technique until you've written at least one hundred essays. If you're not doing that much, finessing the method is pointless. I was at least a thousand essays in before my writing career took off, and I suspect I'm not an outlier.
The Trick is Not Minding That It Hurts
In a scene in Lawrence of Arabia, the titular T. E. Lawrence lights a cigarette and puts out the match by rubbing it between his fingers. Shortly after, another man attempts the same trick:
Man: Oh! [burning his fingers] It damn well hurts!

Lawrence: Certainly it does.

Man: Well what's the trick then?

Lawrence: The trick, William Potter, is not minding that it hurts.
The trick for most ambitious pursuits, I'm afraid, is simply doing the obvious thing much, much more than most other people are willing to do—and not minding that it's hard at times.