How can you hit a target you don't even have? Goal-setting, the process of taking your vague dreams and ambitions, and turning them into concrete targets and plans of action is powerful. Here's some of my best articles, divided into subtopics.
The 5 Best Articles
I've written hundreds of articles which touch on goal-setting. If you're not sure where to start, here are the best five:
Make it Happen!
In addition to my articles on goal-setting, I teach a course on how to create goals and systems to take the aspirations you have and make them happen in your life. If you've ever felt like the gap between what you intend to do and what actually happens is large, this is the course to close the gulf.
Join the waiting list to find out about new sessions.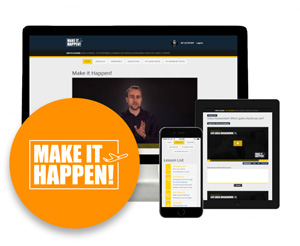 How to Set and Achieve Your Goals
How to Find Motivation, Commit Yourself and Do the Work
More Thoughts on Goal-Setting