This upcoming Saturday (March 13th) will be my last day in Paris, before I head back to the south of France. Considering there are a number of readers close to Paris, I thought it would be nice to have a meet-up for anyone interested.
If you'd like to meet, please send me an email. I'm thinking Place St. Michel at 1pm, Saturday the 13th, but that may change so make sure you email first.
I don't know when I'll be in the area again, so I'm trying to start the habit of meeting up with more readers when I travel.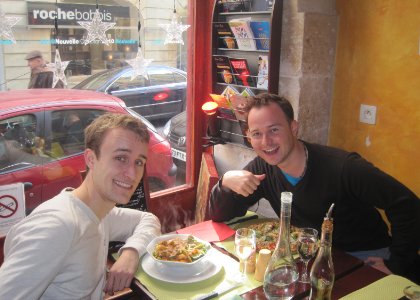 Edit: Saturday, March 13 — The meet-up went great. Thanks to everyone who came out, it was a lot of fun and I'll definitely do another one again during my next travels.