I've been experimenting with recording videos as companion pieces to my regular articles. You may have noticed some of them embedded at the bottom of my most recent articles.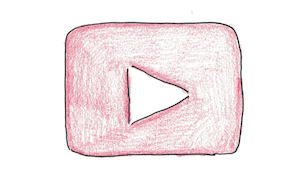 If you're interested in getting my videos on YouTube, please subscribe to my channel. I'm still early in this experiment, but the more views/subscribers, the more I'll take it as a sign to keep making regular video content. So if you would like to see me speak more, please let me know
Additionally, we're also going to be making quick podcast episodes out of the videos, so if you prefer to listen to podcasts, you can also get my ideas there as well!
What do you think? What kinds of stuff would you like to see on the blog? Share in the comments and let me know!