When I published Ultralearning last August, I had no idea how the world would have changed six months later. Self-directed learning from home has become a requirement for millions, not just a quirky pastime for a few.
Yet I understand if getting excited about learning seems far from your mind right now. These are scary times. Both our physical and economic health are in danger, and it can often feel like there's nothing you can do but sit and panic-scroll your newsfeed all day.
There's no shame in being worried. I am too. But in tough times, it is how we choose to respond to our worries that will define us as people in the years to come. Did we dissolve into panic, or did we rise up and do something constructive?
Now is the time to learn.
No, you can't control what will happen to the world around you, but you can make yourself a better person, more equipped for the road ahead. Investing in learning something deeply is more valuable now than ever:
Learning makes you a more informed citizen. Misinformation is multiplying. The antidote is to dig deeper and understand the forces impacting your life, not surrender to the opinions of others.
Learning prepares you for economic impacts. A rising tide lifts all boats. But a falling tide shows you which ships were seaworthy. Build skills that will weather the storm.
Learning transforms anxiety into resolute action. To let what you cannot control take up space in your mind doesn't just weaken you, it makes you miserable. Investing in yourself allows you to cultivate mental freedom along with mastery.
There's never been a better time in your life to vigorously pursue a skill or subject that matters to you.
How to Figure Out What Matters
Listen to this article

There are three roads you can take to choosing a theme for an ultralearning project:
The road of excitement
The road of necessity
The road of foundations
There's no "correct" path. Yet if you understand the three paths, you can more easily forge ahead. Let's examine each of them:
1. The Road of Excitement
Our emotions have a deeper intelligence. Excitement isn't just an irrational impulse. Rather, it's a sophisticated pattern-matching algorithm cultivated over years of experience. When you feel excited about something that's those algorithms telling your conscious mind: this is an important opportunity.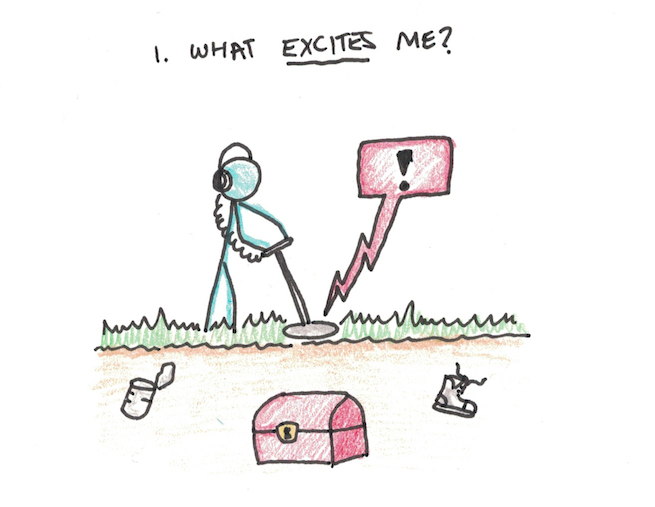 I usually start with the road of excitement whenever I'm considering new projects. If there's an idea I just can't get out of my head, that's a sign that there's something worth looking into more deeply, even if I can't explain why.
The difficulty with this path is that sometimes you aren't obsessed about something yet. Maybe you have too many things you're excited about and can't pick. What then?
2. The Road of Necessity
The second path for choosing what to learn is to focus on things that you need to know to make your life better. This includes skills for your job, classes you need to pass, certifications you ought to obtain or even the knowledge to understand what is happening in the world.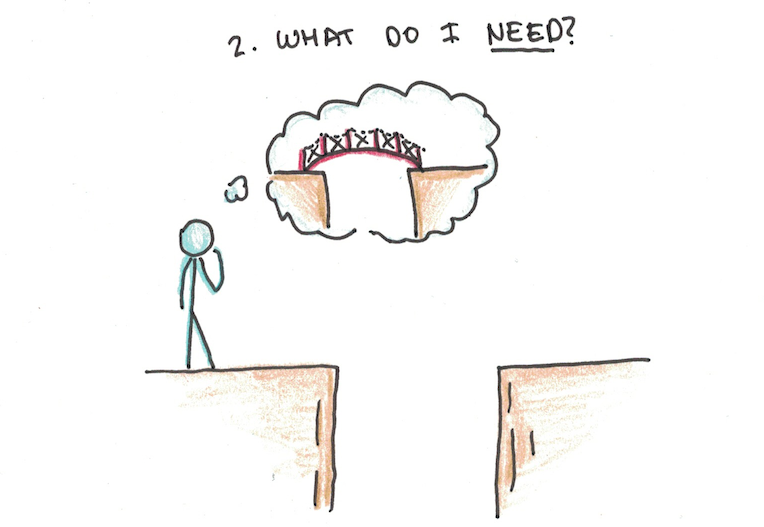 Necessity may not always arouse excitement, but it can create a stable path forward into developing skills that matter. While excitement can sometimes be fleeting, the things that matter today will likely matter long into the future, and so you're on more stable footing.
The key is to transmute necessity into obsession. Crafting the right project (more on that soon) can even make a relatively "boring" topic into something you find deeply interesting.
3. The Road of Foundations
What if you still don't know what to learn? Maybe you don't have a single thing that excites you to the point of obsession. Maybe you don't know what you need to learn. What then?
The road of foundations looks at the question of learning from the broadest view. What skills and knowledge, if I acquired them today, would create the best foundation for learning more skills and knowledge in the future?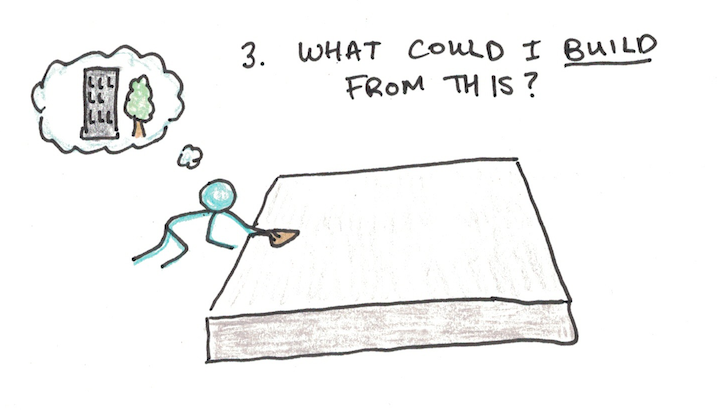 For instance, you might decide to understand the core subjects that underlie your profession in more detail. A programmer might really get into algorithms. An architect might really dig into design theory. An entrepreneur might try to really understand business strategy.
Foundations matter for your personal life as well: you may recognize that deeply understanding habits, emotions, beliefs or goal-setting is going to be pivotal for you to make progress elsewhere.
Create a solid enough foundation and you can build as high as you'd like.
New Session of Rapid Learner
Months before the world went topsy-turvy, my team and I had spend hundreds of hours creating a major expansion and update to my six-week learning course, Rapid Learner.
Any past student of Rapid Learner can access the new material for no extra charge. If you had gotten the course previously, now is the perfect time to take it alongside a new learning project.
During this week, I'm going to be providing some of the best lessons from the course, entirely for free. But I don't want this to be a passive exercise. Just reading an email isn't going to make a material difference to your life and well-being. Action is required.
In that spirit, here's a simple homework assignment to get you started:
Decide, right now, what is one thing you could learn during the next month. If you're stuck, consider the three roads mentioned earlier to find something exciting, useful and important.
Write down what you want to learn. By sharing your intentions publicly you can also see what other people are working on, and even discuss your ideas in the comments.